5 Reasons to
Consider Banking with an Online Bank
It's no secret that our world has become very digitally based, very quickly. No industries are immune, especially that of finance, which has found its way into the world of virtual connections.
With new banks opening every day that are entirely online, these online banks are completely changing the norms of physical bank locations for the future.
Although the concept may be scarily new to you, here are a few reasons why you might want to consider banking with an online bank in the near future:
1. 24-7 Access:
Gone are the days when you had to stop by the bank between 9AM and 4PM Monday thru Friday. It made it impossible to take care of things at a moment's notice, and instead, became a huge time drain on your day.
With online banking, the bank is accessible 24-7, with auto chat boxes and help support features embedded at all times.
We can't always predict when life is going to get crazy, which is why we need to have access to customer care with our bank at every minute.
2. Instant Deposit:
Save time and gas by just taking a picture of your check deposits through your online bank's mobile app. Now you can deposit funds anywhere, at anytime, through the method that you like the most.
Since the bank is an online bank, there are no fees or added charges for doing something in such an easy and simplistic manner.
3. Initiate Transfers:
Through online banks, it takes just a click or tap of the thumb to transfer money between accounts without calling anyone.
You can send, receive, or request money using your online account, sit back, and rest assured the entire process has been secured and protected so you are not exposed to any hackers.
4. Auto Payments:
Sometimes, it can be stressful reminding ourselves to settle credit card bills and other kinds of paper mail that can get lost in transition. Not to mention, the extra paperwork can be confusing and a total drain on the planet.
Through the internet, you can settle all outstanding payments and bills with an automatic payment feature that takes care of it, for you. You won't have to worry about paying bills on time ever again.
5. Direct Alerts:
Don't wait around for the mail to get the answers you seek. Online banks send push notifications directly to your mobile app or email so you can stay afloat on all pertinent information.
Manage notifications settings and receive as many updates as you want to stay on top of your accounts, never wondering if you missed some kind of announcement again.
N26 Launch
German online banking behemoth, N26, announced they will be launching their convenient, digital online banking services in the U.S. in the coming months.
With auto payments, online transfers, and digital notifications, N26 is ready to join the growing list of financial institutions that are embracing a future of online money.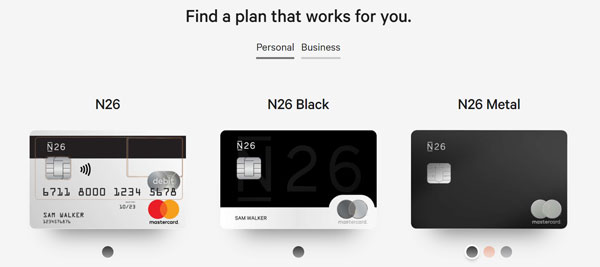 Thematically related articles: